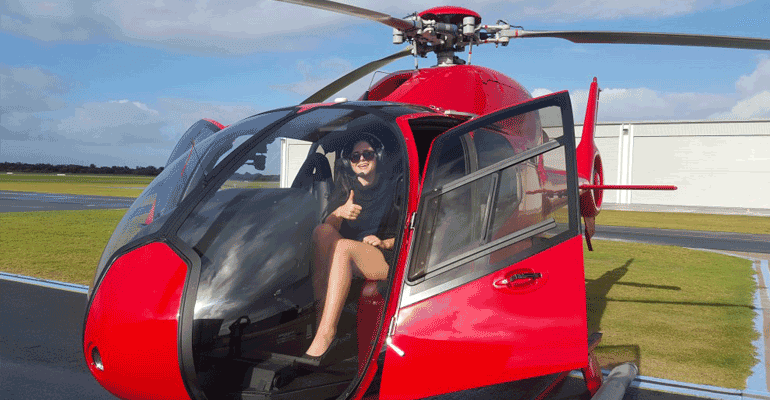 Helicopter charter flights
Helicopter charter flights — comfort, speed, accessibility
Traveling on Ukrainian roads causes difficulties — poor quality of the road surface increases the travel time, minimizes comfort and safety. A helicopter charter flight will instantly solve the problems of people who face the task of getting to their destination quickly. You can book a charter flight from Kiev to other cities of Ukraine for both individual and group travel. The cost of a helicopter flight does not depend on the number of people, but corresponds to the distance between the departure and arrival points. A private helicopter flight in Ukraine is a cheaper event than fares for individual air travel. Helicopter charter will take passengers to hard-to-reach areas where it is almost impossible to land a plane, which is important for customers who plan to go hunting, fishing, vacation in the countryside.
For whom are private flights relevant?
Private helicopter flight (Ukraine) is a great alternative to a car trip for:
business representatives — charter services will help you quickly get to the locality where serious negotiations with partners, business meetings and special events are scheduled;
wealthy citizens - flights to a place of rest by helicopter are more pleasant than a trip by car, even the most comfortable and convenient;
commercial structures — helicopter flight to another city from Kiev for employees who urgently need to arrive at a branch of the company to conduct an audit, coordinate documentation, perform other official duties;
enterprises, organizations that send their employees on vacation – ordering helicopters for group eco-recreation, for visiting ski and other resort areas.
Our customers can choose the helicopters on which the flights will be carried out. The website contains a list of aircrafts available for order.
How to order a helicopter in Kiev for a private flight?
Charter booking in Ukraine is carried out online. Helitour customers do not need to look for us on the city map — just write a message to the operator or call the contact phone number. We recommend that you familiarize yourself with the price list before ordering the service — specify for yourself how much a flight, a business charter by helicopter to Chernihiv, Odessa, and other regions from Kiev costs.
Why business chooses helicopter flights:
travel time is reduced by 5 times;
the possibility of choosing helicopters;
flying in comfortable conditions;
the journey is not overshadowed by traffic jams and other inconveniences;
air transport is operated by experienced pilots;
guarantee of a safe flight within the country;
booking transport online.
Helitour company has all licenses for passenger transportation. The availability of insurance is an important argument in favor of choosing our services. Customers can be sure that their life is insured.
We offer to order gift coupons for individual helicopter flights. Your loved ones will appreciate an unusual gift that will allow them to quickly get to Lviv, Mariupol, Chernivtsi. Delivery of gift certificates is carried out by a reliable and experienced road carrier - Nova Poshta. The delivery time depends on the distance of the point of receipt of the parcel from the dispatch office.
Rules for the helicopter
If you order a helicopter for hire, you need to know and consider some flight rules for the helicopter. So the helicopter flies according to the application for a certain route. The cost of the flight is calculated based on the time spent for the flight. It is possible in advance to determine the approximate time. Landing of the helicopter is allowed on a special site, therefore, as accurately as possible, specify the coordinates of the destination.
Earlier renting a helicopter was one of the expensive pleasures. However for today it is quite affordable service for fast moving to the right place.
Modern helicopters have a flight radius of about 600 km, and an average flight time of 2 to 3 hours. Usually the movement only around the city takes so much time. The price paid for the flight is relatively low, taking into account the cost of your time and unforgettable impressions
There are different types of helicopters depending on their purpose:
a personal transport

Small-sized helicopters are used as c

for VIP

Suitable helicopters with increased comfort for VIP

for moving groups

Large helicopters are suitable for moving groups of people and cargo
Book a charter flight
Kiev
Crimea
Donetsk
Luhansk
Kiev
Crimea
Donetsk
Luhansk