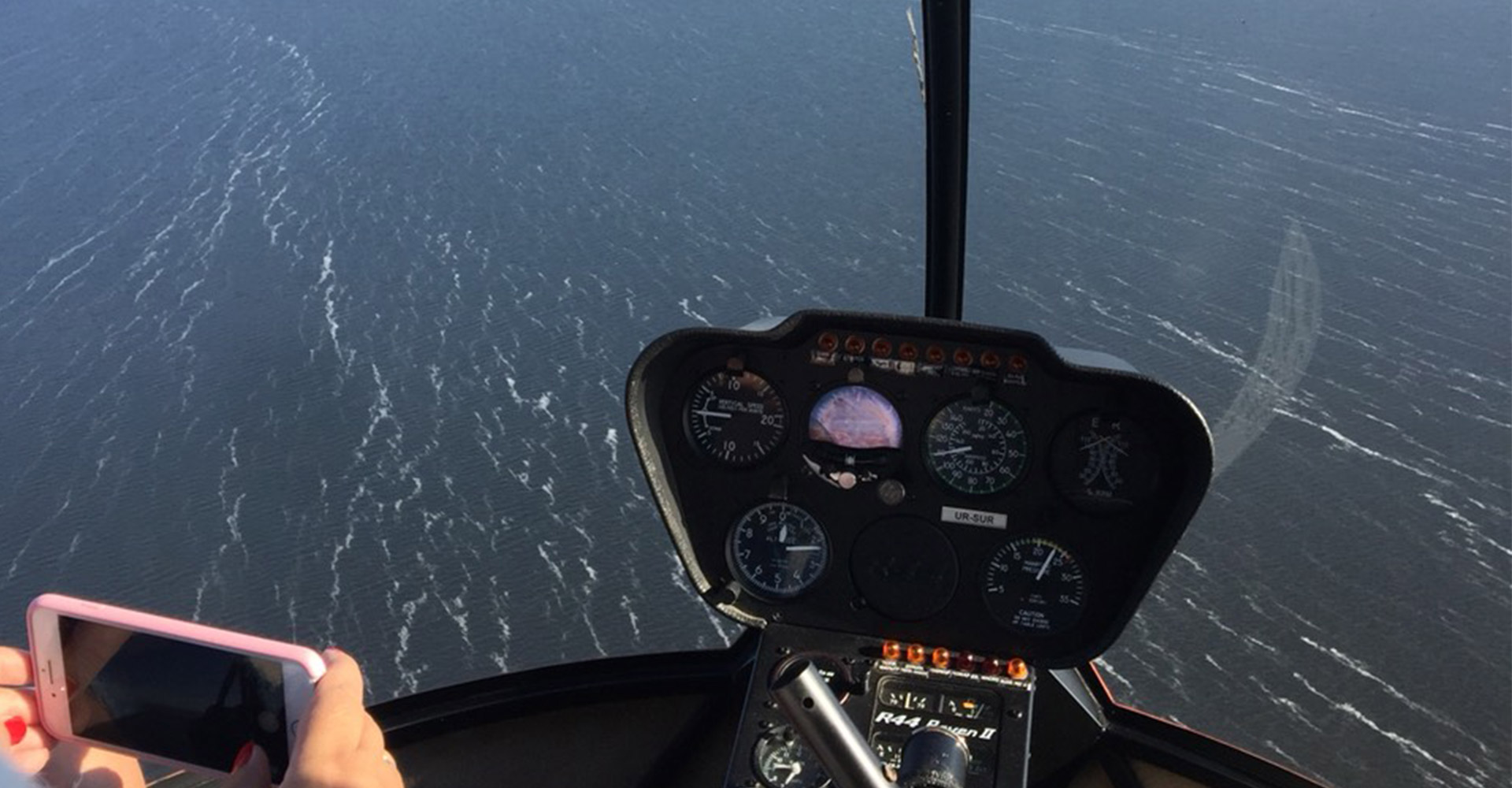 Sightseeing flight over Kiev – 18 minutes
Available helicopters:
Robinson R44 Raven II
The cost of the flight for 1 passenger:
The price is valid when paying for three passenger seats.
from 2333 grn
Flight for a convenient date
Getting to know the pilot
Order
Having ordered this tour, you will see
Having ordered this tour, you will see
Order
Helicopters are available for this tour
Robinson R44 Raven II
Flight range: 560 km
Cruising speed: 180 km / h
Capacity: 3 passengers + pilot
забронювати
Sightseeing flight over Kiev
Do you want to diversify your leisure time, look at the capital from a bird's-eye view, have fun with friends or organize a romantic date in the sky? Then you've definitely come to the right place – Helitour company offers stunning helicopter flights, during which you will be able to see Kiev and its surroundings in all their beauty and attractiveness. This is an exciting adventure that will be unforgettable for you!
The routes are constantly expanding – tourists will be able to get acquainted with the stunning views not only of the capital itself, but also of the Dnieper, Mezhyhirya, and other interesting objects.
Features of the sightseeing tour over Kiev
Just walking in Kiev, you will not be able to fully appreciate the beauty of the city and its surroundings – the majesty and amazing charm of the capital will be revealed to you in full if you order a helicopter flight over the Dnieper, the capital's streets and squares with their numerous architectural monuments, especially since the price of the tour is worth it. This is an absolutely amazing feeling for the residents of the capital – when you fly over familiar or native streets, you can see houses, restaurants, cinemas and other objects. Such a trip will free you from the need to spend time on moving during the tour, simple in endless traffic jams. This is an opportunity to enjoy the beautiful views in 18 minutes without being distracted by anything..
The breath catches at the start, when the engine growls and there is an understanding that the helicopter is about to burst into the air. And then... Then it remains only to get incredible pleasure, relaxing in a comfortable chair and watching how beautiful our world is from any angle.
Helicopter trip over the beauty of the capital will be appreciated by everyone – both romantics and extreme. Someone will have the opportunity to make a marriage proposal in an unusual beautiful setting, and someone under the guidance of an experienced pilot will get acquainted with the basics of controlling an air vehicle. You can take a video camera or a camera with you and take amazing pictures for free. Before each departure, passengers personally get acquainted with the pilot and undergo a detailed briefing. During the flight, passengers are completely immersed in the atmosphere, hear the negotiations of pilots and dispatchers in the sky.
Order a helicopter sightseeing flight over Kiev from Helitour
It is recommended to book a flight in advance. Walks are organized on any day and at any time of the year, provided good visibility and suitable weather conditions. How much does a helicopter flight over Kiev, over the Dnieper with an overview of the surroundings cost, you can find out on the website or directly when communicating with our consultant, who will tell you about all the subtleties of the service. We provide discounts for regular and corporate customers. And most importantly – the availability of insurance and licenses for the carriage of passengers.
The flight takes place on a light American Robinson R44 Raven II helicopter, designed for 3 passengers and a pilot. We closely monitor the impeccable technical condition of the vehicle and can safely guarantee our customers absolute flight safety. If you have never flown by helicopter, be sure to appreciate such moments as vertical takeoff and landing, a magnificent view from the cockpit, soft seats – in general, everything that makes the walk as comfortable and interesting as possible.
You can order a gift certificate from us, which will become a valuable gift for a friend or a loved one – our company will deliver it free of charge to the specified branch of Nova Poshta. It can be used for several months. These are the most unforgettable impressions that will remain for a lifetime. Our project was launched several years ago, and today not only residents of the capital know about us, but also tourists coming from the countries of Scandinavia, Turkey, Israel, who want to enrich their understanding of the beauty of the Dnieper steeps, more than once sung in the works of famous writers and poets.
Helicopter flight as a gift
A gift certificate for a helicopter flight is a pleasant surprise for yourself and your loved ones. This gift will be remembered by everyone for a lifetime.
Read more